If you're looking for an idyllic location in North Bengal, hill stations are beyond compare. Teeming with rolling roads, snow-laden distant mountainous backgrounds, green hills, floating clouds, sacred sites, and Himalayan wildflowers, Darjeeling is an ideal location for a romantic escape.
Darjeeling appears to be the most-visited hill station in West Bengal and is widely known for its iconic tea industry. And its world-widely famed sunrise is a must that mesmerizes the senses of every visitor. Turn your holiday experiences exclusively delightful and secure with a Darjeeling tour package for couple.
Given below are four spectacular locations to visit on your romantic holiday in Darjeeling:
Tiger Hill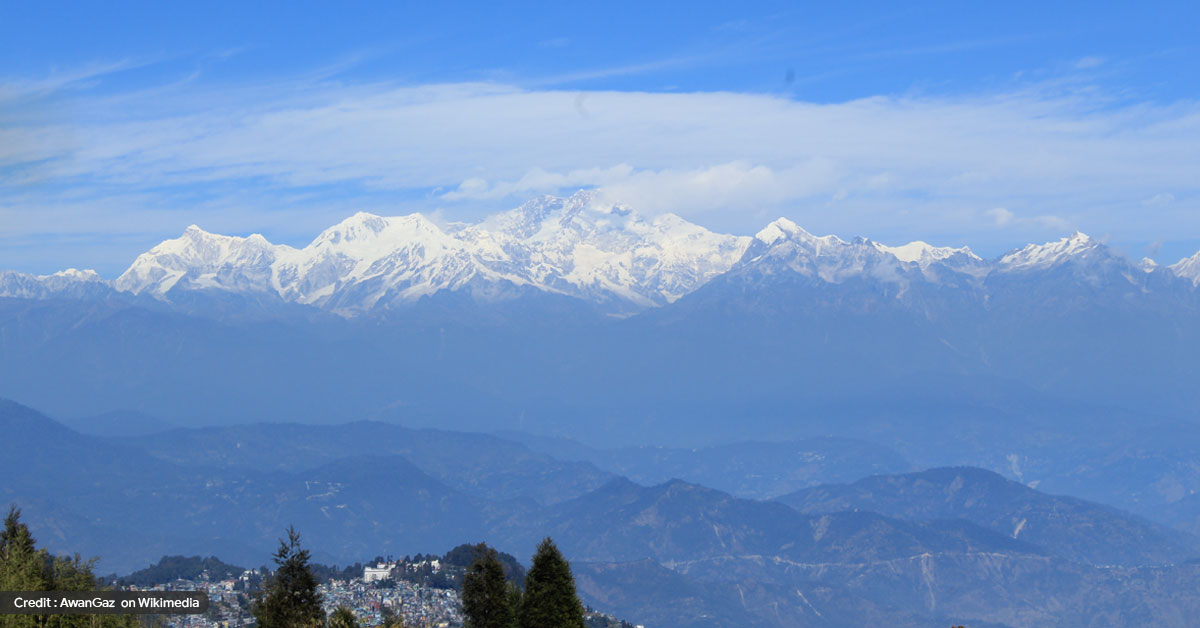 Tiger Hill is a must-visit location in Darjeeling. No matter how many times we've come here. We can't get enough of it, the spectacular sunrise view that every visitor wishes to behold longer. The enthralling sunrise view you spot from Tiger Hill is located scenically at an altitude of 2590 m.
Tiger Hill takes some 1 hr to reach from the heart of Darjeeling. Witness pristine sights of sunrise over Great Himalayan peaks like Mount Kanchenjunga, Mount Everest.
Best Time- Mid-October to mid-January and April to March
Batasia Loop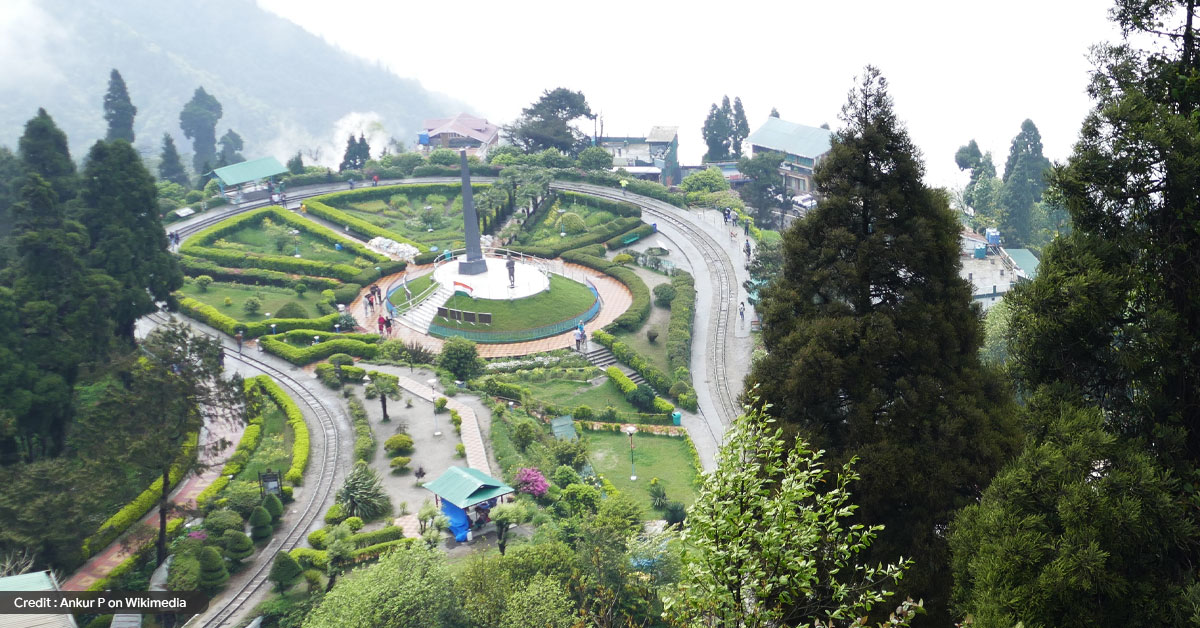 Batasia Loop is some 4 km from Darjeeling city. This war memorial park (to commemorate Gorkha Soldiers) is open from 5:00 Am to 4:30 PM and its entry fee is Rs. 15 per person. Batasia means airy and the loop is a result of the awe-inspiring engineering of the railway loop that is to lessen the gradient of the ascent of the Darjeeling Himalayan Railway, shortly called DHR. A Darjeeling tour package for couple price depends on how much travel assistance you're booking and the number of days you're staying there.
Enjoy the view of Mt. Kanchenjunga along with a sweeping view of Darjeeling from Batasia Memorial Park. This man-made wonder is home to several plants and flowers. Near Batasia Loop, there are some popular restaurants, where you can try authentic Indian and Chinese dishes.
Best Time– Match to June, early morning
Rock Garden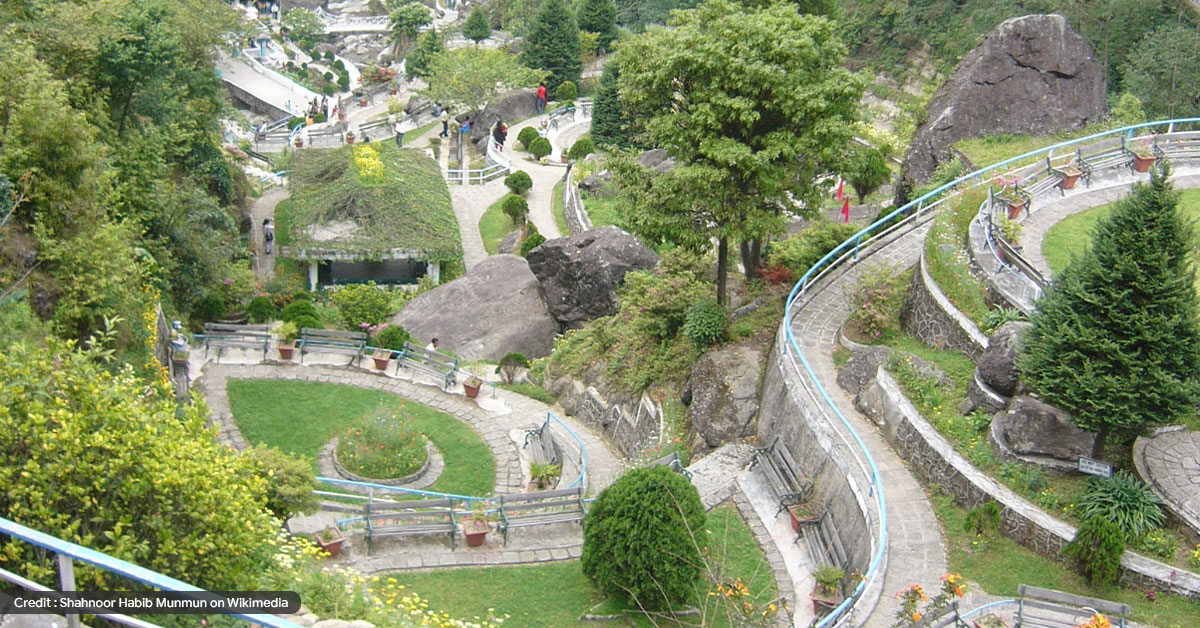 Barbotey Rock Garden, popularly known as Rock Garden Darjeeling, is settled scenically at Chunnu Summer Falls and Ganga Maya Park. Rock Garden is located nearly 10 km from Darjeeling city. The location of Rock Garden involves a hilly terrain.
The positions of clouds will double the fun of Rock Garden exploration. As you head to the garden, you'll notice how brilliantly the area is made cutting the rocks at different levels. There are terraced seating setups at several levels. Add this incredible attraction to your Darjeeling tour package for couple.
Best Time– April to June
Peace Pagoda, Darjeeling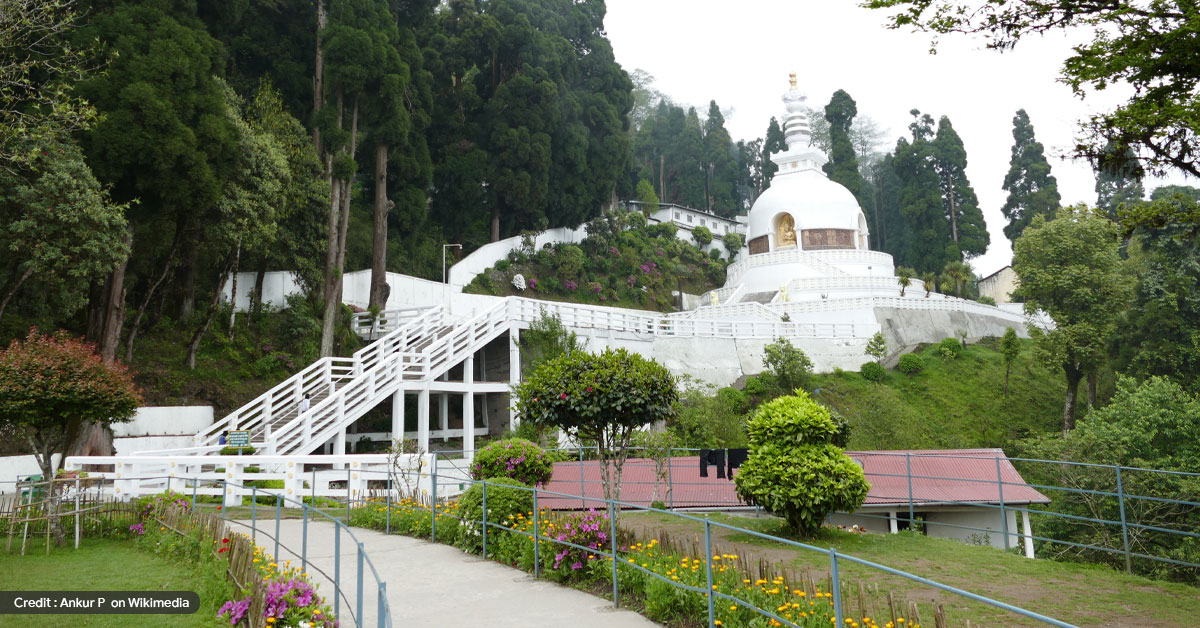 Japanese Peace Pagoda in Darjeeling is a famous Buddhist Temple, constructed under the guidance of Nichidatsu Fujii, a Buddhist Monk from Japan. This iconic monastery is adorned with the views of four avatars of Lord Buddha.
Best Time– Mid-March – June
It's a tall free-standing structure, which includes a height of 28.5 m and a diameter of 23 m. Peace Pagoda is situated picturesquely 10 min from Darjeeling. Darjeeling Peace Pagoda involves a mountainous lush green surrounding. It's ideal to seek Lord Buddha's blessings on your romantic holiday in this sacred site, a perfect location to seek solace wholeheartedly.
---